WHAT WE DO
TruVision Property Inspections provides outstanding residential and commercial property inspections (don't take our word for it though…ask around or research us) in the Dallas/Fort Worth area. We are licensed by the highest state (and even national) standards, with additional certifications and experience to provide pool & spa, infrared or thermal imaging (FLIR Technology), and WDI (wood destroying insects) or termite inspections. We strive to make the inspection process simple and easy for you. Check out our videos and other information on FACEBOOK, YOUTUBE, and GOOGLE to learn even more about us!
WHAT MAKES US DIFFERENT?

In short, we pride ourselves on giving you the best CLIENT EXPERIENCE possible. And we say CLIENT rather than "customer" because we strive to forge a relationship that lasts long after the inspection is over. We don't work for anyone else but YOU – providing an honest and objective assessment of the home, setting ourselves apart by EXPLAINING & EDUCATING you about your future home. Ask around – or go check out some of our 5-STAR reviews on FACEBOOK or GOOGLE to find that we consistently exceed our client's expectations.
MORE WAYS WE SET OURSELVES APART!
* Same Day Reports (see examples below) *
* Licensed WDI/Termite Inspection Services *
* Certified Pool/Spa Inspection Services *
* Personal Walk-Through of the Property *
* All Forms of Payment Accepted on-site *
* Irrigation/Sprinkler Inspections Included *
* Thermal Imaging Scan Included *
* Flexible Availability 6 days a week! *
(Water leaks below carpet & at ceiling)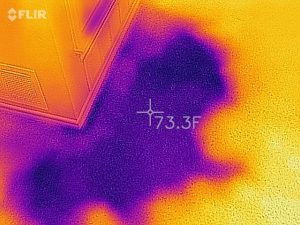 (Missing Insulation Detected)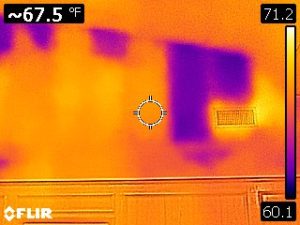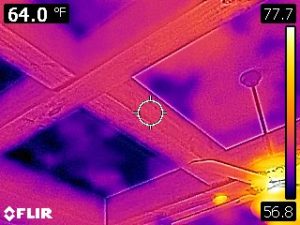 ARE ALL INSPECTORS CREATED EQUAL?
Were all your teachers in school the same? How about your experience buying a car? Well, like any other service or profession, the state standards and requirements are only the starting point in finding a good home inspector. So here are at least three (3) questions you may want to ask…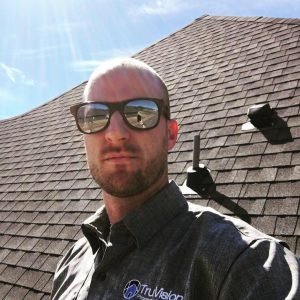 How will you be inspecting the roof?
In Texas, home inspectors are not required to walk roofs (one of the most expensive components of a home), but note from what vantage point they were viewed. But roofs are often like going to a neighborhood car show…"good from far, but far from good". Without actually getting on a roof, you can't gather a true understanding or see the defects that may be present.
What extra costs are involved?
Many inspectors charge extra to inspect an irrigation (sprinkler) system, which is present in the majority of homes here in North Texas. There are even companies that tack on additional fee's for a personal "walk-through" of the property to show and explain defects. And while components such as pools, septic systems, or additional out-buildings are specific to certain properties (and may be an extra cost) watch out for "ticky-tacky" charges that make an advertised or quoted price $100's different than what you actually have to pay.
What are people saying?
Review your inspector to see what other clients are saying. While no one is perfect, you can gather quite a bit of information about who you're hiring, how they conduct themselves, and how they do (or don't) go above and beyond your expectations!
HOW WE ACTUALLY DO IT!
FIRST – By providing customer service that's second to none. We'll explain what we've discovered about the home, and let you know if other professionals should be consulted during your option period. We also want you to join us at the property so that we can physically show you what we've found – not simply send you a report that makes you search for things. (**Please CLICK or TOUCH the pictures below to view one of our sample reports).
But we also keep the lines of communication open with you throughout the home-buying process. We're happy to answer any questions you may have afterward, answering emails, calls, and texts as quickly and efficiently as possible. We again aim to provide an EXPERIENCE that will give you the valuable information you need – and peace of mind for the future!
SECOND – TruVision inspectors go above and beyond the minimum state standards. Crawl spaces are often too small for some inspectors to access, but not for TruVision inspectors. And we won't just poke our head in the attic, but try to walk and investigate any area of the home we can. We look to ensure a quality and thorough inspection, investigating areas of your home you may never see, testing every available outlet, window, and door – items of which require only a "sampling" by the state minimum standards.
(Termites & pier support failure)
THIRD – TruVision inspections take anywhere between three (3) and five (5) hours to complete. Previous clients have chosen us because they were un-impressed (putting it kindly) that their previous inspection was done in about an hour and a half, filled with items they could clearly see or identify for themselves. Our inspections are detailed and thorough, which of course takes time. We utilize that time to learn as much as possible about the home you're potentially purchasing, and take a methodical approach to each and every inspection we conduct.
OK, SO HOW DO I SCHEDULE?

Right now you're juggling forms and documents that can be overwhelming and cumbersome to sort through. We hope to bring clarity and ease, making it simple and easy to schedule your inspection.
STEP 1 – Contact us by calling/texting (817) 966-0606 or emailing TruVisionInspections@gmail.com. We'll offer times of availability that work best for you (and obviously fit within your option period).
STEP 2 – We'll contact the people involved to schedule your inspection. You don't have to worry about a thing – we'll handle it all!
STEP 3 – You'll receive a confirmation email and our inspection agreement that you can electronically sign before we begin the inspection. It's simple and easy, mobile-friendly for your on-the-go schedule.
STEP 4 – After the inspection is complete, you can pay on-site with cash, check, or charge. We accept all forms of payment and will send your receipt with the finalized report as downloadable PDF documents. And in almost every case, you'll receive your report on the same day as the inspection!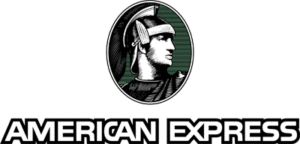 CAN I SEE A SAMPLE REPORT?
**CLICK OR TOUCH THE PICTURES BELOW**
(Inspection Report for a late 1950's Pier & Beam Foundation below)
(Inspection Report for a 1980's Slab Foundation below)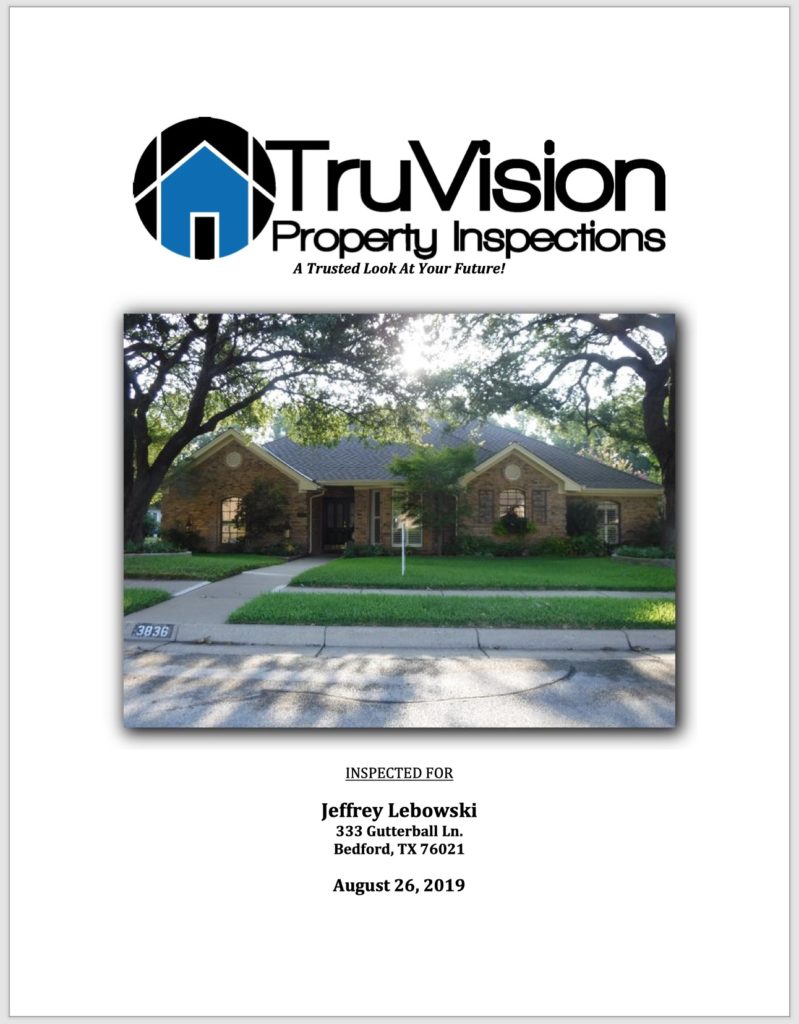 (Inspection Report for a 1-Year-Warranty below)
WHAT'S MOST IMPORTANT IN MY REPORT?

Purchasing a new home is exciting, however, it can also bring stress and anxiety as you try to make sure you're making a sound decision and safe investment in your family's future. One of the best tools to help you in the decision-making process is your home inspection report. Your TruVision inspection report will contain a wealth of information regarding your prospective home. It will address many facets of the home, as well as its systems and components. It will contain descriptions, photographs, diagrams and a list of defects ranging from minor and inconsequential items to potentially major issues. It's a great resource for both your purchase decision and the ongoing ownership process.
Now…all home buyers should understand the "perfect house" does not exist. Every house has defects that range from items which do not meet current building standards, items that need to be replaced, and of course, a "honey-do" list of things you may (or may not) get to months or even years down the road. Fortunately, most of the defects found tend not to be extremely serious can certainly cost money (now or later). Many items are considered "as-built" while others may just have maintenance implications. While we believe that all of these items are important things to know as a homeowner, many of these individual items are not likely to be factors in your purchase decision. Don't worry about how many items or how many pages are in your report. Focus on the individual items and which ones are truly significant to your purchase decision and negotiating process.
Your TruVision inspector will help you understand the significance of the various report items and your agent can help you with any potential negotiations or follow-ups. And because each family's needs and priorities are different, it's important that you read the full report so that you can decide what items are of greatest importance to you. However, the following issues that really matter will typically fall into these categories:
Life Safety Issues – examples: gas leaks, fire hazards, exposed electrical components, non-supported decks/balconies, etc.
Major Defects – examples: structural failure or excessive shifting, roofs needing replacement, HVAC system failures and plumbing (or slab) leaks.
Progressive Issues (i.e., things that

may lead

to major defects and secondary damage if not corrected in a timely manner) – examples include most water/moisture related issues, older aged water heaters, and HVAC systems, cracks that need monitoring, etc.
Anything in these categories should be considered from both the perspective of their COST and URGENCY. Often times a life safety issue, though very urgent, may be fairly cheap to correct (such as a carbon monoxide detector). On the other hand, an aging roof system might be slightly less urgent but have a high cost associated with the repair or replacement.
Remember again…there is NO perfect house. And just because it's in the report doesn't mean it has to be fixed (your inspector's own home has plenty of defects too). Only you can decide what is acceptable or works best for you!
WHAT ARE PEOPLE SAYING?

Here are just a few of our most recent reviews you'll find online:
"This guy is the real deal! He is very professional, thorough, and meticulous. He is everything you want in a home inspector. Thank you for making this step in buying a home so simple! I will definitely refer my friends to you!"
– Brady W.
"I'm the guy who second guesses every decision I make. But I honestly have to say that I truly scored with Ryan and TruVision. I learned over time by talking to a dozen home inspectors and hiring a few of them that not all home inspection is going to be the same. He got into places in the house that I thought you couldn't get into. He's hard-working, detail-oriented, and extremely focused. He means business. I cannot recommend anyone better. Home inspectors are dime a dozen these days, but Ryan sets the new gold standard in my book.
– Donald K.
"Currently in the process of buying my second home, and I can happily say I wish I had worked with Ryan from TruVision while going through the process of buying my FIRST home years ago. He was very thorough, and answered all the questions that we had. We didn't feel rushed, and he took the time to show us each concern that he found in person. The report was also helpful and had pictures documenting the house with all concerns/issues he pointed out."
– Catherine B.
Proudly Serving: Bedford, Hurst, Euless, North Richland Hills, Richland Hills, Fort Worth, Dallas, Irving, Lewisville, Keller, Southlake, Colleyville, Arlington, Roanoke, Flower Mound, Azle, Aledo, Grapevine, Coppell, Las Colinas, Duncanville, Haltom City, Watauga, Saginaw, Haslet, Trophy Club, Northlake, Argyle, Richardson, Plano, Frisco, The Colony, and other great North Texas cities!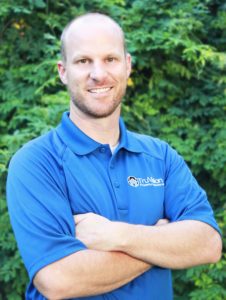 Ryan Cantrell
Owner/President
TREC#21398
TDA#0734039
"LIKE" our page on FaceBook
Give us a 5-Star Google Review
Click here to download my vCard
Call or Text: (817) 966-0606